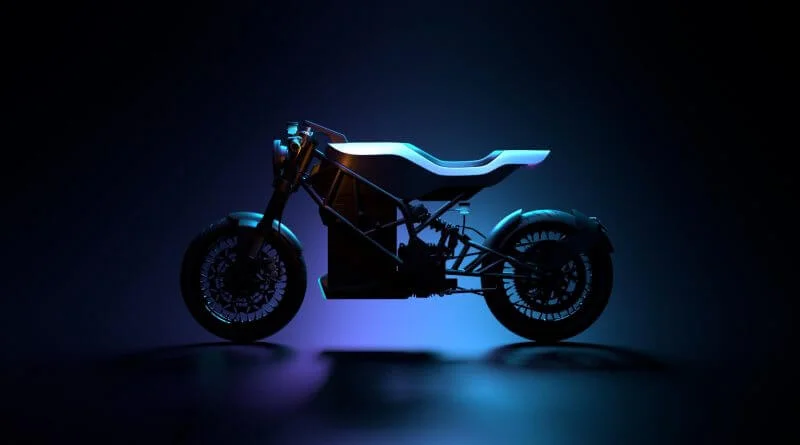 Yatri Motorcycles has announced the release of their 'Project Zero' production model for public demonstration on April 23rd — the first electric motorcycle built from the ground up in Nepal. Project Zero will initially be available in 50 limited editions, according to the company.
Yatri Motorcycle is a homegrown start-up company founded by a Nepali youth team of seven, four of whom are engineers. The company was founded on the founder of Yatri Motorcycles, Ashim Pandey's, constant interest in two-wheelers and four-wheelers, desire to work with an excellent design team, and desire to build an exceptional product in Nepal.
The start-up officially launched in June 2018, and by 2019, the homegrown company was ready to test drive their prototype to Nepaljung. By the year 2020, Project Zero, also known as P-0, had been assembled in two different versions.
According to Ashim Pandey, ''Project Zero is all about challenging the status quo.' It is fair to say so because Nepalese people are always cautious about products made in Nepal. He believes there is a stereotypical view of Nepalese products that Project Zero will be able to change. Furthermore, P-0 aspires to be a landmark in urban mobility that promotes a green, eco-friendly future.
"While researching the market, we discovered that people believe pollution and traffic congestion are the most serious urban issues. "At Yatri, we believe that clean-individual mode of transportation is an important piece in solving the problem of an urban landscape," Pandey said.
The first electric motorcycle built and manufactured in Nepal is said to be design, feature, and power-packed, with no room for compromise for consumers looking to switch to EV. Project Zero has every detail, from the smallest to the largest, monitored and built from the ground up. However, due to a lack of resources and industries in Nepal, the collaboration of technical partners forced the use of special components that are standard in the two-wheeler industry — suspension forks, tires, and brake callipers. "All of its spare parts were designed in Nepal and co-created with various companies in the United States, China, India, and Europe," Pandey explained.
Specification
The heavily dominated market by two-wheeler manufacturing behemoths such as Bajaj, Honda, and Ducati, among others, will see a new competitor enter the fray.
Design
The P-0 emphasizes the firm's design philosophy of "Elegance in Motion." The P-0 is a pure cafe racer-inspired model from the 1960s, with a modern touch, ravishing design, and high-tech features to shine in an urban setting. The entire design of Project Zero is reminiscent of the Tesla Cybertruck, making it appear to be Cybertruck's offspring. As tough as it appears, it is made of 100 per cent carbon fibre and steel chassis, making it lightweight and enhancing the motorcycle's speed.
The overall design is impressive with special elements such as round headlights and handles like a coffee racer design, a sleek white seat line and a uniquely designed integrated tail light that communicates with the drivers' motivation, loading conditions and self-sustaining indicators.
Features
The P-0 is characterized by a massive 7′′ Full-HD monitor that sits between the control panel. The monitor replaces the traditional motorcycle tachometer. The 'Yatri Hub' application also features the screen, which includes information and real-time statistics about the amount of petrol saved and the amount of CO2 that can be emitted while riding a P-0 motorcycle. Indeed, the essential telemeter data will be provided together with real-time monitoring, numerous sensor data, keyless startup, built-in 4G connectivity, navigation and OTA updates to refresh P-0 in the coming years. The P-0 also features advanced features such as Android and iOS, onboard GPS counterfeit, on-demand service and roadside assistance. Application:
Powertrain
The seat height of P-0 800 mm, wheelbase stands at 1400 mm, and ground clearance at 175 mm. The P-0 weights 190 kg.
Now its drive is the most important part of the P-0. The P-0 is equipped with an 8 kWh battery pack, which is 230 km in real life. It can generate 48 kW (64 HP) and 120 Nm Torque and reach a maximum speed of 140 kmph by installing the electrical engine. P-0 uses a 3.3 kW onboard charger and takes only 2 hours to charge the entire battery. There is also an additional DC fast charge option that charges P-0 in just twenty minutes from empty to 80 per cent. For a lunch break, 20 minutes is even less as a tea break for the majority of young people. Anxiety about scope and loading won't be a problem for people who want to move to EV. Youth could be increasingly secure in choosing EV thanks to Yatri Motorcycles. In addition, in just 2.5 seconds, the P-0 maybe 0-60 km/h. The figures appear to be fair for urban mobility.
Yatri Project Zero motorcycle price in Nepal
Project Zero's price in Nepal is still unknown and was not disclosed by the company. In our opinion, however, the p-0 price in the Nepalese market could range from Rs 4.00.000 to 6.00.
Peak Power
48 kW (64 hp)
Torque
120 Nm at shaft (650 Nm at wheel)
Acceleration
0-60 km/h in under 2.5s
Top Speed
140 km/h
Battery Capacity
8.0 kWh
Range
230 km
Charger
3.3 kW onboard (2 hr full charge)
Chassis
Chromoly Steel Trellis Frame
Suspension
Front 43 mm RCP adjustable USD forks
Rear RC adjustable nitrogen-charged mono-shock
Tires
Metzeler Sportec M7RR
Front 110/70-17
Rear 150/60-17
Brake
Front Brembo 2-piston 320mm disc
Rear Brembo 1-piston 240mm disc
Warner Borg E-braking
Wheel
Aluminium rims and CNC machined hubs
Weight
190 kg
Seat Height
800 mm
Ground Clearance
175 mm
Wheelbase
1400 mm
Visit Buymee if you're looking for a second-hand electric scooter.